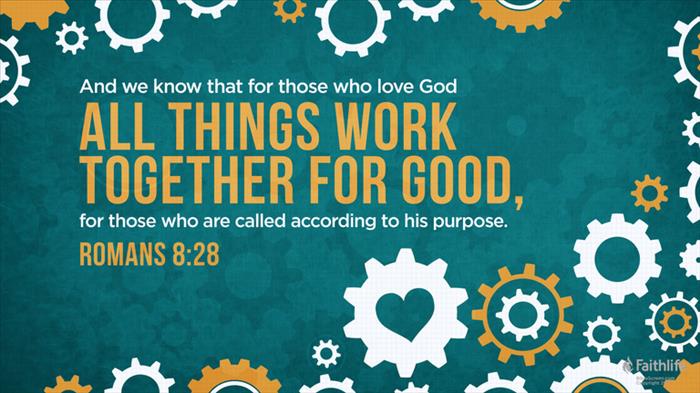 Romans 8:28 "And we know that in all things God works for the good of those who love him, who have been called according to his purpose." So throughout our lives we may go through situations and we wish it was great but the fact of the matter is we all go through trials and tribulations but God gives us a promise in Romans 8:28 that He will turn things around. This episode is showing you different situations from the bible where God turned the situation around. And if he did it for them He can do it for you.
1.Daniel being thrown in the lion den. The King said all the people are to pray to Daniels God.
Then King Darius wrote to all the nations and peoples of every language in all the earth: "May you prosper greatly! "I issue a decree that in every part of my kingdom people must fear and reverence the God of Daniel. "For he is the living God and he endures forever; his kingdom will not be destroyed, his dominion will never end. He rescues and he saves; he performs signs and wonders in the heavens and on the earth. He has rescued Daniel from the power of the lions." – Daniel 6:25-27
2.David wasn't even called in when Samuel was looking for the next king… but God wanted him to be king.
Jesse had seven of his sons pass before Samuel, but Samuel said to him, "The Lord has not chosen these." So he asked Jesse, "Are these all the sons you have?" "There is still the youngest," Jesse answered. "He is tending the sheep." Samuel said, "Send for him; we will not sit down until he arrives." So he sent for him and had him brought in. He was glowing with health and had a fine appearance and handsome features. Then the Lord said, "Rise and anoint him; this is the one." So Samuel took the horn of oil and anointed him in the presence of his brothers, and from that day on the Spirit of the Lord came powerfully upon David. Samuel then went to Ramah. – 1 Samu3l 16:10-13
3. Job lost it all. But recovered twice as much.
The Lord blessed the latter part of Job's life more than the former part. He had fourteen thousand sheep, six thousand camels, a thousand yoke of oxen and a thousand donkeys. And he also had seven sons and three daughters. Job 42:12-13