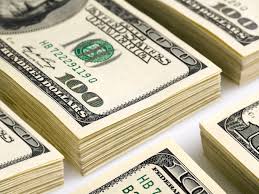 The bible says in Ecclesiastes 10:19, "A feast is made for laughter and wine makers life merry and money answers all things". Whether we like to admit it or not money is important to our lives. We can support our families, build and maintain churches, buy food for the poor and put a roof over our heads.

If you are in a situation now where you need a financial breakthrough for a need in your life. I'm praying that by the end of this episode your faith will be built up to believe that your financial breakthrough is on the way.
Be Blessed as you listen!
Click below for the Prayer Plan for this week and the Bible study scriptures/notes for this episode.
Click here to download the episode notes & prayer plan.
[podcast src="https://html5-player.libsyn.com/embed/episode/id/8116961/height/90/theme/custom/thumbnail/yes/preload/no/direction/forward/render-playlist/no/custom-color/0fa5d9/" height="90″ width="100%" placement="bottom" theme="custom"]
1. Philippians 4:19 (NLV)
"And my God will give you everything you need because of His great riches in Christ Jesus."
We can trust God to always meet our needs. We only need to believe and keep the faith and if it is His will then it will come to pass.
2. Proverbs 22:7 (NIV)
"The rich rule over the poor, and the borrower is slave to the lender."
This verse warns us not to take on a loan without carefully considering how we intend to pay it back. A loan that we cannot pay back is enslaving. Be financially smart and don't get yourself into a pit that you cannot get out of.
3. Psalm 50:10-12 (NLV)
"For all the animals of the forest are mine, and I own the cattle on a thousand hills. I know every bird on the mountains, and all the animals of the field are mine."
God owns everything in the world. We are just stewards that get to manage it while we are on earth. If we have need of anything we just need to have faith and believe God that he will provide for us.
4. Matthew 17:27
"But so that we may not cause offense, go to the lake and throw out your line. Take the first fish you catch; open its mouth and you will find a four-drachma coin. Take it and give it to them for my tax and yours."
This is a demonstration of Gods power. Because he owns and controls everything, Jesus was able to tell peter exactly where to look to find enough money to pay for Peters taxes and his own. This is how God provides to us. He not only wants to meet your financial needs but He wants to work through you to meet someone else's needs as well. If you have a financial need trust God to bring you the finances you need a supernatural way.
5. Luke 6:38
"Give, and you will receive. Your gift will return to you in full—pressed down, shaken together to make room for more, running over, and poured into your lap. The amount you give will determine the amount you get back."
When you give, God has a way of allowing you to receive back exponentially more than you gave.
6. Luke 21:1-4
"While Jesus was in the Temple, he watched the rich people dropping their gifts in the collection box. Then a poor widow came by and dropped in two small coins. "I tell you the truth," Jesus said, "this poor widow has given more than all the rest of them. For they have given a tiny part of their surplus, but she, poor as she is, has given everything she has."
Give out of a pure heart not because you have a lot of money. Its about the sacrifice. Not the amount. God will see your sacrifice and bless you accordingly in due season. Gods ways are higher than our ways, you have to remember that God looks at your heart and the amount of your sacrifice rather than the amount of that you give as mentioned in this verse. If you are in need of a financial breakthrough, then sow a sacrificial seed.
7. Proverbs 10:22
"The blessing of the Lord makes a person rich, and he adds no sorrow with it."
When you are working within Gods will and get wealthy, you will not be burned out, exhausted or sorrowful as you work. When God is in it the burden is light and the yoke is easy as it is written in Matthew 11:30.
8. Proverbs 13:22
"A good person leaves an inheritance for their children's children, but a sinner's wealth is stored up for the righteous."
A sinners wealth will be transferred into the hands of the righteous according to Gods plan. God will give you an idea for a business or a strategy in order to create a stream where the money will flow from. In my opinion, this is how the wealth transfer is going to happen. Your response is to obey Gods instructions and trust him to make it happen in your life.
9. 2 Corinthians 9:8
"And God will generously provide all you need. Then you will always have everything you need and plenty left over to share with others."
God is a provider and a good father. He will make sure you have all you need and enough to bless someone else. Remember, a financial blessing should not only be for your benefit. It should be a blessing to others, cause growth in your life and give God glory.
10. 1 Timothy 6:10 (NLV)
"The love of money is the beginning of all kinds of sin. Some people have turned from the faith because of their love for money. They have made much pain for themselves because of this."
Money itself is not evil but the love of money is the root of all evil. Don't want money just to accumulate a large sum and buy things that you don't need. 1 John 2:16 talks about the Lust of the flesh, the lust of the eyes and the pride of life. Don't want money if you only want to build up your own ego or self stature without thinking of others.