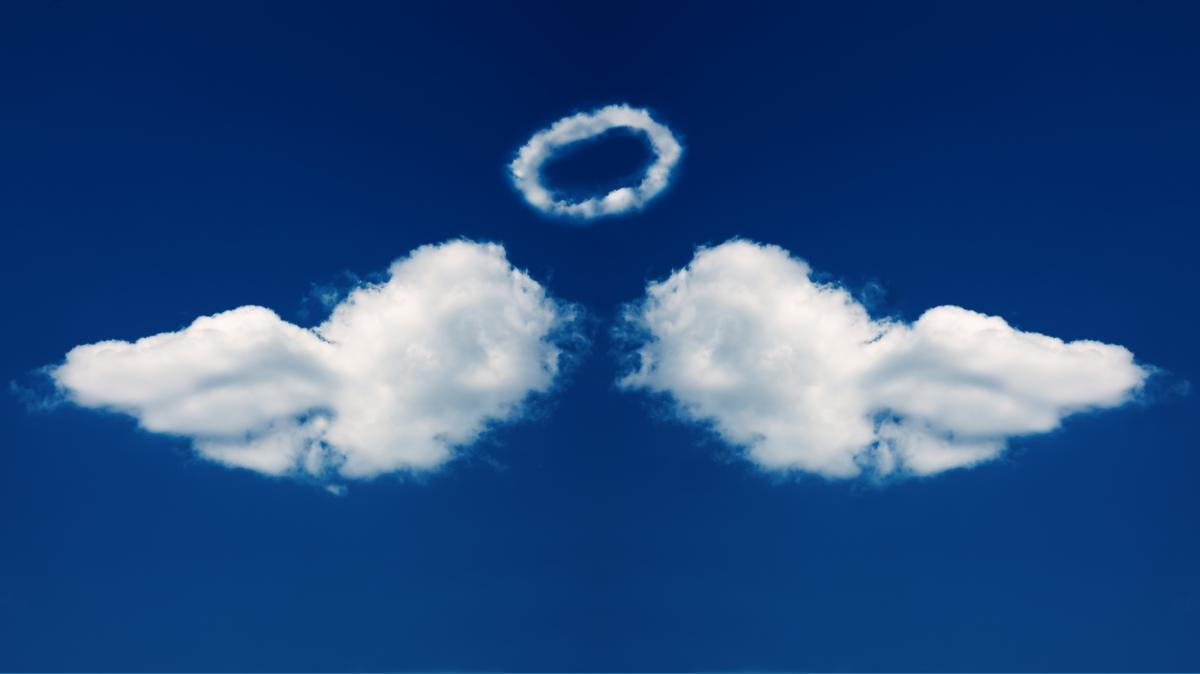 Angels are spiritual beings created by God who help carry out His work on the earth. They bring messages to people, protect Gods people, offer encouragement, give guidance, carry out punishment, patrol the earth, and fight against the forces of evil. This episode we are going to go over angels in the bible so that you can see they are here to help you in whatever situation you need. Listen to this episode below and click here for the notes, and prayer plan on this episode.
Are not all angels ministering spirits sent to serve those who will inherit salvation? – Hebrews 1:14
In this verse it mentions that God's angels have been assigned to those who have inherited salvation. This means us, who are born again and walking with God through Christ Jesus. These angels have several functions: Serving believers, protecting the helpless and delivering Gods messages are just a few things our angels do for us.
For he will command his angels concerning you to guard you in all your ways; they will lift you up in their hands, so that you will not strike your foot against a stone. – Psalm 91:11-12
God has assigned angels to watch you and keep you safe from any issues that may harm you. Though the angels have been assigned to watch over s and direct us in on our paths, we need to be sure that we are obedient to hear their direction as we go through our day to day lives. It is comforting to know that angels watch over us during times of great stress or fear.
Praise the Lord, you his angels, you mighty ones who do his bidding, who obey his word. – Psalm 103:20
There are angels that are listening to us as we speak the word of God. The bible says that no word of God will return to him void (Isaiah 55:11). I believe that this will happen because God's angels assist in ensuring that it comes to pass. In praying according to the word of God, your angels are listening to the words that you are speaking and looking to carry it out.
The angel went to her and said, "Greetings, you who are highly favored! The Lord is with you." Mary was greatly troubled at his words and wondered what kind of greeting this might be. But the angel said to her, "Do not be afraid, Mary; you have found favor with God. – Luke 1:28-30
When there is a message that God wants to deliver to you, he may send an angel to deliver it to you. Angels may take on many forms and can speak to you in many different times. There are plenty ways that God can speak to you but if you ever experience an angel speaking to you just know that its an important message that God wants to deliver to you.
Then he continued, "Do not be afraid, Daniel. Since the first day that you set your mind to gain understanding and to humble yourself before your God, your words were heard, and I have come in response to them. But the prince of the Persian kingdom resisted me twenty-one days. Then Michael, one of the chief princes, came to help me, because I was detained there with the king of Persia. Now I have come to explain to you what will happen to your people in the future, for the vision concerns a time yet to come." – Daniel 10:12-14
Although God sent a messenger to Daniel, a powerful spiritual being it was detained for 3 weeks by the prince of Persia. Daniel was faithful in continuing to pray and God sent Michael the archangel to fight so that the message can be delivered. Know that if you are praying and believing for something for a long time that God can assign angels to fight on your behalf so that the answer to your prayers can be achieved in your life.
While I was speaking and praying, confessing my sin and the sin of my people Israel and making my request to the Lord my God for his holy hill— while I was still in prayer, Gabriel, the man I had seen in the earlier vision, came to me in swift flight about the time of the evening sacrifice. He instructed me and said to me, "Daniel, I have now come to give you insight and understanding. – Daniel 9:20-22
If you have been ever wondering what decision to make know that God may send an angel to deliver instructions to you or bring clarity so that you can make the right decision. In this verse The angel Gabriel came to bring insight and understanding to Daniel because he was seeking God for the answer.
And Elisha prayed, "Open his eyes, Lord, so that he may see." Then the Lord opened the servant's eyes, and he looked and saw the hills full of horses and chariots of fire all around Elisha. – 2 Kings 6:17
In this event, Elisha's servant was no longer afraid when he saw God's mighty heavenly army. When you face difficulties remember that spiritual resources are there even if you can't see them. Look through the eye of faith and ask God to show you the resources that He has fighting on your behalf.
The angel of the Lord encamps around those who fear him, and he delivers them. – Psalm 34:7
This is a promise to those who reverence God that he will always have an angel around us. Know that you are safe in God because of your reverence towards Him.
Jesus said to him, "Away from me, Satan! For it is written: 'Worship the Lord your God, and serve him only.' Then the devil left him, and angels came and attended him. – Matthew 4:10-11
During times of weakness or when you have been fighting temptation, remember to call on the angels that are around you to strengthen you through the temptation. Even Jesus needed to be ministered to by the angels so you also can call and expect to receive help when you need it.
Then I looked and heard the voice of many angels, numbering thousands upon thousands, and ten thousand times ten thousand. They encircled the throne and the living creatures and the elders. 12 In a loud voice they were saying: "Worthy is the Lamb, who was slain, to receive power and wealth and wisdom and strength and honor and glory and praise! – Revelation 5:11 – 12
One of the main roles of angels is to offer continuous praise to God and we see a glimpse into Heaven with this verse. This worship is also repeated in other chapters of Revelations.
May you continue to be blessed and be sure to download the prayer plan and notes for this episode by clicking here. Continue to put on the Full Armor of Christ every day and fight the good fight of faith!!
Be blessed