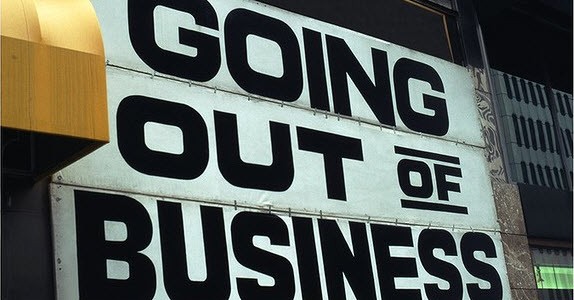 Over the past little while I have seen quite a few Christian businesses that have closed their doors for good and I started to think… "Why are these Christian Businesses closing?  and is there something that Christian business owners lack with regards to being successful at their business ventures?"  I asked some Christian entrepreneurs this question and I want to share some of the responses with you.  Basically, all of the reasons why Christian business fail come down to three main reasons.
Honoring God
Do you and your business honor God? As Christian business owners we have to remember that we are operating in covenant with God. In that covenant we have to do our part to honor God. The bible gives us clear steps in order to do this with our businesses.
Offer our First Fruits.
"Honor the LORD from your wealth And from the first of all your produce; So your barns will be filled with plenty And your vats will overflow with new wine." Proverbs 3:9-10
When we offer the first fruits of our business we positing ourselves and our businesses to be in line with Gods blessings.
God VS Mammon
"No one can serve two masters. Either you will hate the one and love the other, or you will be devoted to the one and despise the other. You cannot serve both God and money." Matthew 6:24
Who is controlling you? When your business makes a bit of money are you still faithful to God or do you allow your money to control the things you do. Remember what you do with a small amount of money is only a test on how you will possible deal with an abundance. You can read the parable in Matthew 25:14-30 and meditate on being a good steward over what God has given you.
Love Money?
"For the love of money is a root of all kinds of evil. Some people, eager for money, have wandered from the faith and pierced themselves with many griefs." 1 Timothy 6:10
If you love Money more than God you will drift away from your relationship with God. Loving money means that you want money just for the sake of having it. Not to use it for any good purpose or give it away towards any worthy cause. The proper way to view money is as a tool to be used to advance God's purposes. God's purposes can include (but are not limited to) paying your tithes and giving offering, sending your kids to a good school, helping the homeless, paying your employees so that have a better standard of living. At the root of loving money is greed. Greed is not of God.
From the homework that I did, these are some of the top reasons why businesses fail to honor God and inevitable fail because they are not walking with Gods blessing.
Lack of Knowledge About Practical Business Principals
One of the things that I am very diligent on is ensuring that I am walking in smart business principles. Understanding how to market your business, and keeping accurate financial records are some of the important things here. We don't need to have an MBA to run a business, but we do need to know some of the important business principles that can make or break our business.
Business Strategy/Values
"Where there is no revelation, people cast off restraint;…" Proverbs 29:18
This scripture is very familiar to a lot of Christians. Where there is no vision or strategy your business will flounder and wonder aimlessly according to whatever comes through the doors of your business. It's important for you to have established boundaries in your business.
How To Acquire Clients/Customers 
Marketing is one of the most important aspects of a successful business. If nobody knows about what you do then how will they find you when they need your product or service. "Show me your ways, Lord,
teach me your paths." Psalm 25:4
Know Your Breakeven Point
"Suppose one of you wants to build a tower. Won't you first sit down and estimate the cost to see if you have enough money to complete it?" Luke 14:28.
As you start your business, you should know and calculate what it will take for you to break even. The goal of every business is to remain profitable. Nobody goes into business to lose money. Count the cost. If you have an estimated business expenses that are more than your potential revenue then it is not a good business decision for you to get into that business. Count the cost before you build your tower.
One keep takeaway from this is for us all to understand that practical knowledge is necessary for Christian business owners to run a business successfully. If you are believe for God to intervene supernaturally in your business, you should first apply practical knowledge. Don't expect God to bless your mess.
Undervaluing Yourself
God Wants You To Prosper
Some Christians fell like they can't make money with their business. God wants you to prosper financially. He would rather have millions of dollars go through one of His children than in the hands of someone who would use that money for evil. 3 John 1:2 says, "Beloved, I pray that you may prosper in all things and be in health, just as your soul prospers."
God Wants To Transfer Wealth Into Your Hands
"A good man leaves an inheritance to his children's children, But the wealth of the sinner is stored up for the righteous." Proverbs 13:22 (NKJV)
One of the ways that God will provide wealth for your children is through your business. He wants you to use your business in order to bring wealth into His kingdom and into your family. Don't hate money and see it as a tool to advance Gods purposes. If you haven't started your business or done even have an idea on what type of business to start, I want to encourage you to try my One Month Business Challenge.  It's a free PDF checlist that will take you from no business, to making at least $500 by the end of one month.  The good part about this is that you can put in as little as 30 minuets a day to see these results.  Give it a try by downloading it here. (click here)
Be blessed and take your business from glory to glory.